Hoelscher Dewatering Inc.
Groundwater Management Services
There's little room for error in underground construction. The slightest miscalculation can impact surrounding aquifers, which is why precise, expedient, and experienced groundwater management is critical to a project's success.
Hoelscher Dewatering understands this challenge. That's why its engineering department is equipped with the knowledge, resources, and experts to provide a full suite of trusted groundwater management services. We work with your team to create control systems and software that will minimize drawdown and the time it takes to lower your water table. We also provide full access to your project's data bank, ensuring transparency and advanced monitoring along every step of the way.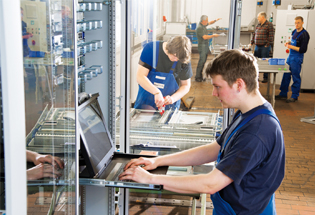 Groundwater Monitoring Technology
Our groundwater management services include:
Reduction of aquifer disturbance using state-of-the-art processes and technologies;
Documentation and control of impact on aquifer (groundwater monitoring)
Creation of controlled effects (in water table level, water volume, filling levels, etc.) in aquifer as desired
Visualization on PC / tablet / smartphone
Alert management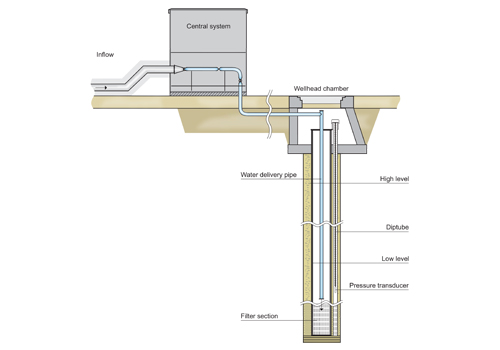 Re-Injection / Infiltration Systems
Using a re-injection system ensures that lowering a water table under a jobsite has minimal impact on surrounding structures. It does this by keeping natural groundwater level away from the site, avoiding risk of ground subsidence; and eliminating the need for water discharge from the site, thereby also conserving groundwater resources.
Hoelscher Dewatering offers state-of-the-art systems and technologies for this dewatering option, including re-injection wells, re-infiltration drains, and jet suction infiltration systems.
Our team can also create controlled effects (in water table level, water volume, filling levels, etc.) in the aquifer as desired, and create the ability to monitor and/or analyze the job's progress through a PC, tablet, or smartphone device.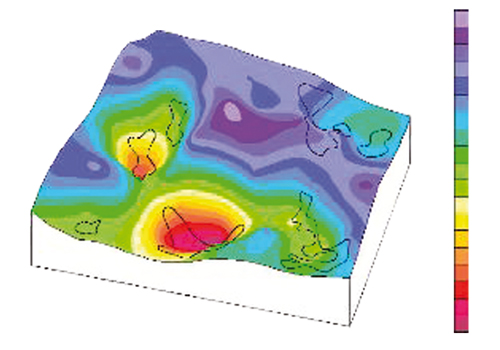 Hoelscher Dewatering provides custom engineering services for groundwater modelling, water treatment, enviro-engineering, and process control technologies. From project planning to ground-breaking and beyond, our industry-seasoned engineers use cutting edge equipment and software to produce realistic groundwater calculations that result in precise project outcomes.
Our engineering services can be tailored to any project, and include:
Groundwater modelling for water table draw-down and re-infiltration by jet suction recharge systems
Design of wells, peripheral systems, well rehabilitation measures, and water treatment systems
Groundwater monitoring with remote data transmission
PC / tablet / smartphone visualization
Sampling and analysis services