Water Treatment Services
Water is one of our most important resources, and an essential life force on earth. As such, water conservation is a priority—both today and into the future. That's why Hoelscher Dewatering uses trend-setting technologies to protect the quality and purity of our water. Our custom-engineered solutions in the areas of groundwater treatment, site decontamination and landfill engineering are core elements of our expertise and service.
Process Water Supply Systems

Hoelscher Dewatering provides expert support in planning and installing systems for groundwater treatment. We also supply complete process water plants with single-source reliability, backed up by our wide-ranging expertise in well construction and related areas. Our treatment technology portfolio includes:
Solids separators
Precipitation / flocculation / filtration units
Deferrification and demanganization systems
Ion exchange units
Activated carbon adsorbers
Desorbers
Ultra-fine filtration systems
pH adjustment units
Custom-designed to address the specific problem at hand, our systems generate process water for all uses, and in accordance with the water quality required. The state-of-the-art technologies used in our systems ensure maximum reliability and minimum downtime, with remote monitoring capability and online documentation available.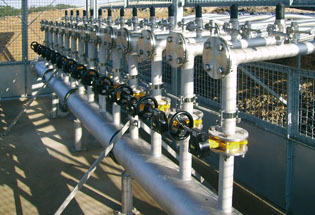 Our landfill technology portfolio includes landfill gas collection and landfill leachate collection and treatment. We provide personalized engineering support and supply custom-designed collection systems to meet your specific needs.
We carry out all projects in a timely and cost-efficient manner. All works are executed in full compliance with applicable regulations, laws and ordinances, as well as industrial health and safety regulations. Our areas of core expertise include construction of gas extraction wells, collection lines and collection stations.
We also offer long-term maintenance programs, ensuring sustainable and reliable operation of the leachate collection systems installed.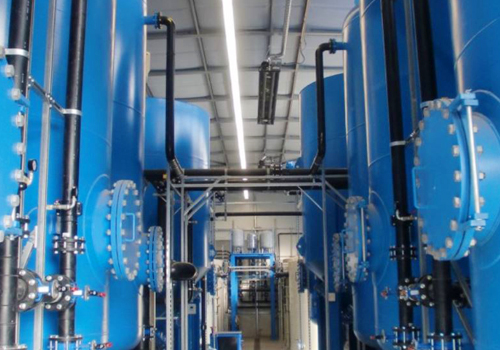 Hoelscher Dewatering brings over 30 years of experience and expertise to the treatment of contaminated water. Its team provides custom solutions for projects of all sizes and complexities, from underground structures to tunnels and pipelines, and sewer construction to ground remediation. We use only the most reliable water treatment equipment and modular systems to meet any remediation challenges.
Our water treatment technology includes sedimentation, precipitation, flocculation, and filtration units; ion exchangers, and activated carbon absorbers. Additionally, our systems can be supplied with advanced control automation and remote monitoring capabilities.
When it comes to service, Hoelscher Dewatering covers everything from equipment installation to maintenance and operational support, air stripping, PH adjustment, and sludge treatment. All our services are backed by specialists in the fields who provide your team with support and technical guidance throughout every stage of your job.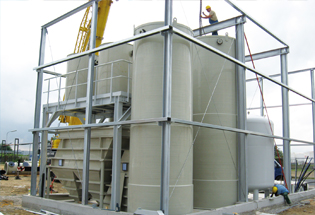 Hoelscher Dewatering has built a reputation for providing tailor-made solutions for contaminated site remediation and ix-situ treatment of polluted soils. Using the latest process technologies and modular decontamination systems, our team delivers fast, cost-effective, and thorough site remediation under any conditions.
Our services range from air stripping to contaminated materials disposal, and soil replacement to PHI adjustment; and our systems can be customized for manual and automatic operation, as well as remote monitoring and reporting capabilities.
Hoelscher Dewatering's site remediation technologies include:
Separating units
Filtration, precipitation, flocculations units
Ion exchange units
Activated carbon absorbers
Soil-vapour extraction units
Innovative containment solutions